Jesus says: Let the Children come to me.
In Jesus time, the adults were very serious about their faith, children were secondary. Most of the time the adults were so busy being serious about their faith that they didn't even notice what was going on with the children.
Does this sound familiar?
The last couple of months have been difficult, the church has had to adapt quickly trying new things and setting up new systems that they never thought they would. All of it in light of the hope that we just need to do this for a little bit and then things are back to normal and we can meet face to face and then it will be alright.
So we thought it was all going to happen and now we are seeing Covid increasing in Victoria and that we have it in Sydney. The Government is saying we are not going to be able to eliminate Covid but that we can only hope to manage it.
Again we need to flip and rethink what we are doing.
So we now know how to do this online and diaspora option, now could be a good time to ask the question how could we do this better? I raise this in particular in regards to children and families.
I can't tell you the number of stories I am hearing where congregations are confessing that they have been so busy just trying to be online that they don't have time to think about the kids, or where bible studies have been organised to help rigorously challenge the adults or youth in the family and basically tell the children to go away.
Matthew, Mark and Luke all tell of Jesus rebuking the disciples for turning away the children, teaching them that adults need to accept the Kingdom of God like a child to enter.
I understand that this has been hard and all the flipping and flopping is exhausting, but I beg you that now might be the time to get really intentional about how you are going to engage the kids and families of your church and area.
So if you are too tired to consider this, who in your congregation has a heart for it? Who can see and hear the perspective of children? Who notices them and remembers their names? Make sure they get a Children's Check if they don't have one already and ask them to help you. This week choose to do 1 thing that shows the kids of your church that they are important to you. Send them a card in the mail, or a treat with a bible verse attached (there are heaps of ideas on Pinterest, I have made a board on the Pulse page for you to check out).
You can include things in worship, make sure you have at least a clip that they can engage in, or a kids story that relates to the theme. Ask them to contribute to worship in some way. Get them to dress up in bible characters and share it as part of worship.
Is it possible to even to have a pastoral conversation with them about how Covid has affected them, what are their concerns, where have they seen God during this time, what would help them to connect with God during this time.. You may be surprised by the wisdom you find.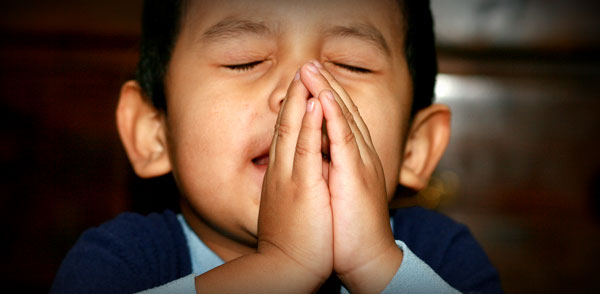 When you are doing your Bible study, get them to listen to the reading with you then ask them to think about how they might draw the reading, or make it out of lego, or do a dress-up play about it, or write a song or a poem about it. Call them back after you have finished your deep thinking so they can share what they have done and learnt about the reading, get everyone in the group to share with the children what they got out of the study in a single sentence. Then pray together. Ask the children to pray for you, some of the most powerful prayers that I have experienced is when children have prayed for me.
If you can't do any of these things why not organise a time when you watch the Terrigal kids programme that is regularly featured on the Pulse Facebook page or email one of our previous Pulsemails.
Please just stop and think for a moment what are the kids of your church going to say about their experience of the Church during COVID, which has been a really difficult time for them as well. It's not too late, let them know they matter to you and they matter to God.
---
Karen Mitchell-Lambert is ordained in the ministry of Deacon and is the team leader of PULSE.